ABOUT TNT MEDICAL
TNT Medical, established in 2006, is the leading medical supply distributor that provides comprehensive healthcare solutions and services to hospitals across Vietnam.
Over the last 12 years, we have been working relentlessly to acquire in-depth knowledge and expertise via implementing a significant number of hospital planning and management projects. Owning solid partnerships with various world-leading manufacturers including Philips Healthcare (Netherland), PSP Corporation (Japan), Löwenstein Medical (Germany), etc., based on trust and mutual benefits, TNT Medical has been consistently providing high-quality medical equipment together with dedicated aftersales services, serving a widespread network of hospitals across Vietnam. Our successful and reliable delivery of a large number of hospital infrastructure and architecture projects such as 108 Military Central Hospital (1,400 inpatient beds), Vinmec International Hospital (5 star standard, 600 inpatient beds), Danang Oncology Hospital (500 inpatient beds), Cho Ray-Phnom Penh General Hospital, etc., along with medical equipment supplying for a number of health support projects in Vietnam funded by World Bank have also helped us win customers' trust and confidence in our promised quality.
With growing demands for health care services in Vietnam during recent years, we challenge ourselves to the goal of building better lives for the community by supplying innovative products and comprehensive healthcare solutions, improving hospital operations and healthcare service quality.
TNT Medical is headquartered in Hanoi and has representative office located in Ho Chi Minh City. With nearly 200 employees nationwide, TNT Medical is strongly focused on improving our offering portfolio and strengthening our implementation capability to better serve the healthcare sector in Vietnam.
OUR CORE COMPETENCIES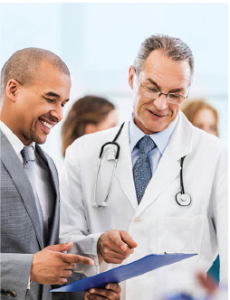 We possess specific expertises and elements which helps gain us the strong foothold in Vietnam healthcare sector for the past 12 years and the years ahead.
| | |
| --- | --- |
| | Wide variety of products and solutions of high quality that can meet different clinical meeds and purchasing budgets. |
| | Dedicated user training supports before and after sales to drive user knowledge to fully leverage all the functionality and clinical application benefits od the quipment. |
| | Strategic partnership with world-leading medical equipment manufacturers. |
| | Extensive network with hospital KOLs for collaboration of user training activities and CME workshops. |
| | Dedicated technical supports with 24/7 availability for troubleshooting to minimize equipment operation downtime. |
| | Dedicated sales team to consult and map customers needs with the most suitable solutions that can optimize TCO for customers. |

TNT Medical have acknowledged the significance of building trust and confidence among our customers, partners and employees; and strongly believe that "Trust is the cornerstone to sustainable growth". This commits us to making a contribution to improving the entire national healthcare system and community welfare.


OUR CORE VALUES
TNT Medical's core values reflect what is important to us – our team members, customers, partners, and communities. They are the foundation upon which our company culture is built. Acting upon our core values has helped make us successful and they will continually guide our path in the future and ensure long-term success.
OUR CERTIFICATION
TNT Medical is proud to have achieved ISO 13485: 2016 – an important certificate for safety management of medical products. This is as part of our relentless effort towards strengthening TNT Medical's leading position.