There are only a few days left until the 16th MDCT Webinar will officially take place. Philips is confident to offer an interesting, inspiring and interactive workshop, even though they did not have the opportunity to meet customers directly this year.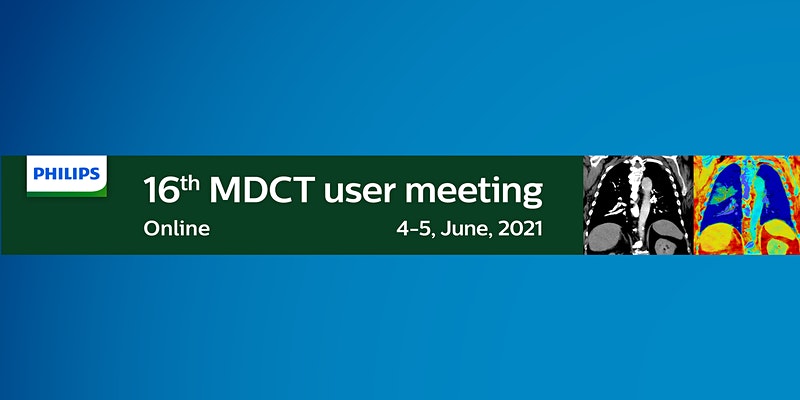 Don't miss this exciting opportunity to learn, share and interact with other MDCT professionals around the world on June 4 – 5, 2021. Please register for the 16th MDCT Webinar with Philips via the link below:
www.eventbrite.be/e/152659076407
The workshop program for each day will begin with 2 plenary sessions, and after that continue with separate discussion sessions connected to each plenary session. During the discussion sessions, the speakers will answer questions from the audience. After the Q&A session, the speakers will move on to analyze and review different CT cases. The same program will be repeated twice a day in 2 days for your convenience to participate in.
Philips is looking forward to your participation in the inspirational educational and training seminars, and hopes that you will have interesting and useful experiences for your daily work.